Problem
For some users on Windows 10, the VIPM installation may freeze or hang at the "Installing prerequisite software" step.
Solution
1) Restart Windows
If the VIPM installation is currently frozen, restart windows (you may need to terminate/kill the installation process in task manager).
2) "Unblock" the installer EXE (EXE's Properties >> General >> Security >> Unblock)
To fix this issue, right click on the installer file and click on "Properties" as shown below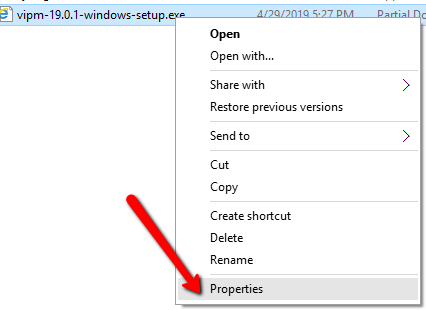 Click on "General" tab (shown below), and then look at the bottom of that page for a section called "Security" with a description stating "This file came from another computer and might be blocked to help protect this computer". Click on the "Unblock" checkbox and then click OK to close the Properties dialog.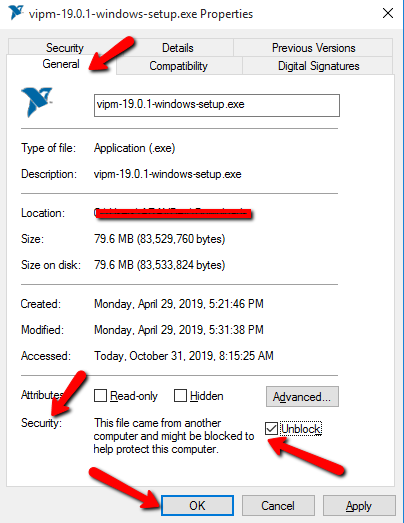 3) Re-Run the Installer
After making the changes to "Unblock" the installer (as described in step #2 above), run the installer again, and it should successfully install the software.