Follow the steps mentioned in the screenshots below to enable 30 Day VIPM Pro Trial.
This will unlock all the Pro features for you to use to 30 days.
Step 1: Go to Help >> Enable 30 Day VIPM Pro Trial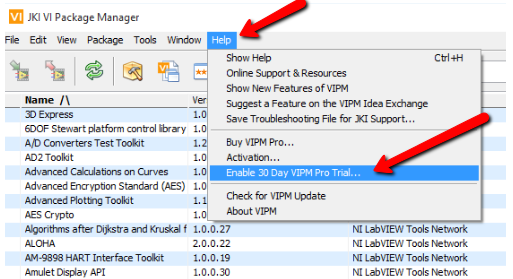 Step 2: Enter your details in VIPM - Activation dialog and click "Activate" button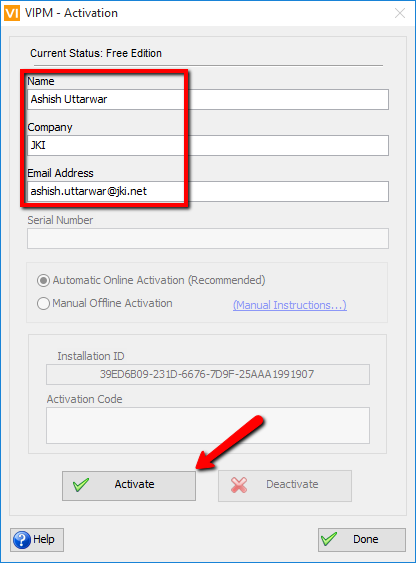 Step 3: Wait for the "VIPM - Registration" dialog confirming successful activation. Click "OK".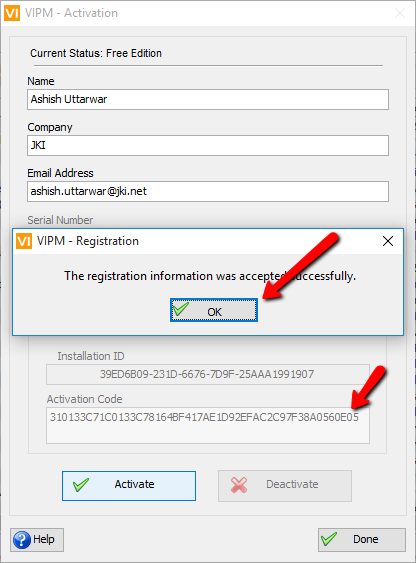 Step 4: All set!!