VIPM Versions Affected
VIPM 2014 through VIPM 2018 (builds 2020 and earlier are affected)
Fixed in VIPM 2018f1
Issue
When users attempt to deactivate an add-on that was built using VIPM (with license-binding done by VIPM at package build time), the deactivation fails with an "UNKNOWN ERROR!" message.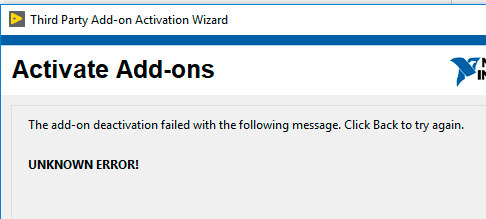 Workaround
To work around this issue, swap the Client Key and Server Key inputs on the Licensing & Activation (page) >> Deactivation (tab) of the VI Package Builder build settings editor.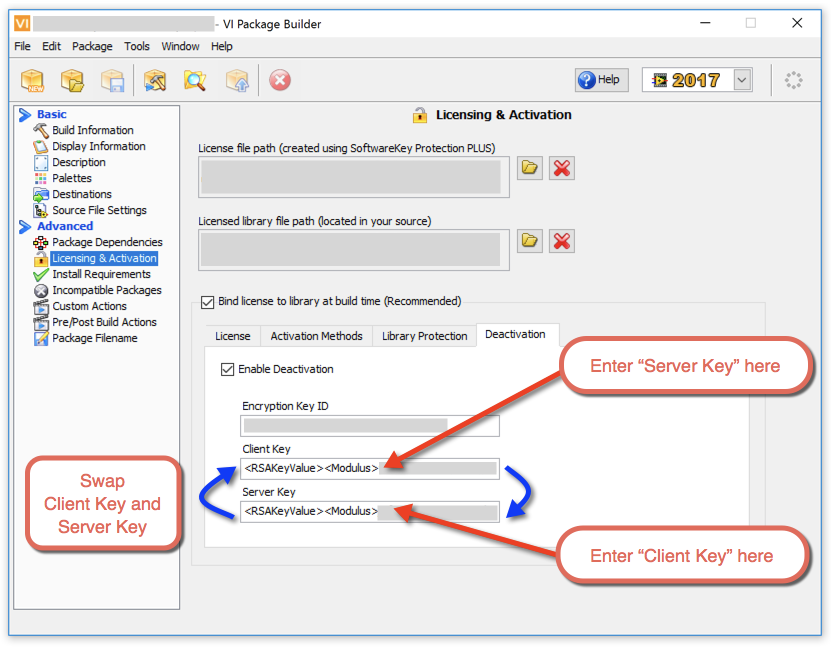 This will allow building the package such that Deactivation of the Licensed Add-on works correctly.