Background
When installing VIPM 2020.1 sometimes an error dialog (below) will be shown stating that the VI Package Manager Runtime Engine was not correctly installed.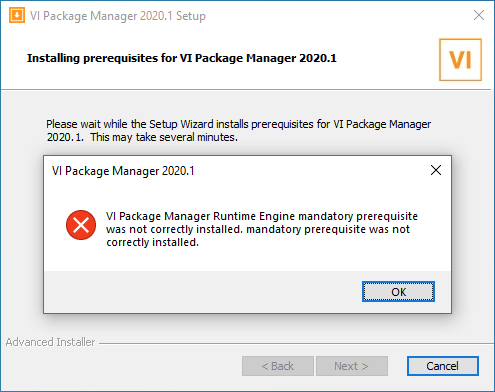 Workaround
It appears that ignoring this error message does not have any negative consequences. After acknowledging the error, VIPM will continue to install and run correctly.
Solution
This issue has been resolved in VIPM 2020.2.